What is Drop Shipping?
Dropshipping is a fulfillment method where a store doesn't keep the products it sells in stock. Instead, when a store sells a product, it purchases the item from a third party (us) and has it shipped directly to their customer. As a result, the merchant never sees or handles the product.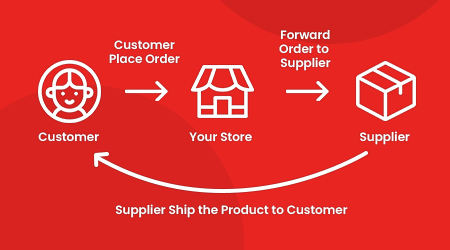 Customer Order
A customer purchases supplies from your retail store.
Forward Order
You forward the customer's order to us and we'll check stock availability.
Payment
After verifying our stock availability, you send payment via PayPal.
Shipping
We ship the items straight from our warehouse to your customer's doorstep.
Advantages of Drop Shipping
Be able to sell a broader range of print supplies without the need for additional investment.
Save yourself from any hassle by having your customer's orders shipped from our warehouse.
Save on warehousing costs by reducing the need to stock up on large amount of supplies.